ERA presents paper at International Cartographic Conference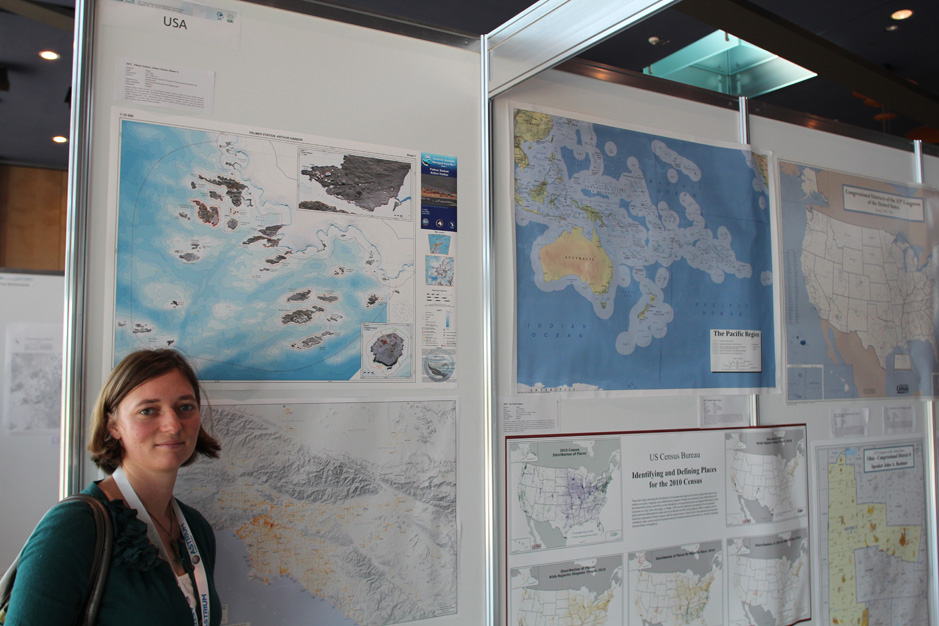 Katharina Lorenz presenting the Palmer Station Map at the ICC map exhibition
Katharina Lorenz attended the 26th International Cartographic Conference 'From Pole to Pole' in Dresden, Germany, at the end of August. The conference is held every two years and attracts more than 1000 participants. Katharina presented a paper on 'Cartographic Challenges in Antarctica: Mapping in Support of Environmental Management for the US Antarctic Program'. The challenges discussed were: inaccurate spatial framework, paucity of cartographic detail, the dynamic landscape and international cooperation and consistency. The new Palmer Station map also featured at the ICC map exhibition.
ERA publishes new map of Palmer Station for USAP
Palmer Station Map 1:10,000
ERA published a new 1: 10,000 map of Palmer Station for the United States Antarctic Program in August 2013. The orthoimage map is designed to support science, operations and environmental management in the Arthur Harbor area, Anvers Island, Antarctic Peninsula.
The map includes the management zones designated under Antarctic Specially Managed Area No.7, which station personnel and visitors need to observe when operating in the region. The map also includes detailed bathymetry derived from the PRIMO science project data, which was verified for accuracy against recent hydrographic data collected by the British ship HMS Protector in 2012. The terrestrial areas were mapped using orthorectified aerial imagery, the photography for which was acquired by the British Antarctic Survey and the ground control was collected in the field by Palmer Station science technicians.
Palmer Station, Arthur Harbor, is a US biological research station located on Anvers Island, Antarctic Peninsula. This area has been designated by the Antarctic Treaty Parties in recognition of its important scientific and environmental values, and the need for careful management. The map featured in the US contribution to the map exhibition at the 2013 International Cartographic Conference 'From Pole to Pole' in Dresden.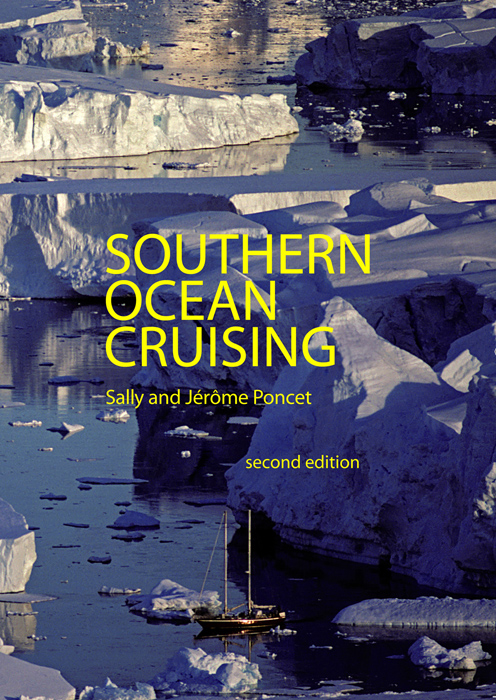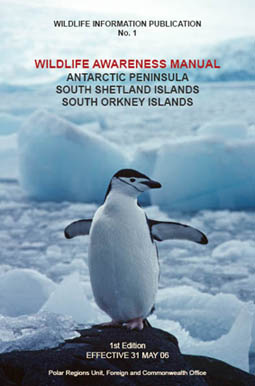 Dr Brian O'Connor completes contract with ERA
Brian O'Connor completed his contract with ERA in June 2013. During his period with the company, Brian worked on Remote Sensing projects in Uganda, Kenya and Liberia. Field work was undertaken in Uganda in support of a project assessing landcover and environmental sensitivity and change. Brian is moving to the UNEP World Conservation Monitoring Centre (WCMC), also in Cambridge, to contribute his remote sensing skills to WCMC conservation projects, and we wish him well in his new post.
Dr Ruth Golombok joins ERA as Associate to collaborate on African environmental business
ERA is pleased to announce that Dr Ruth Golombok has joined ERA as an Associate to collaborate on providing bespoke environmental and social development services in Africa. Ruth's focus is in meeting clients' needs for high quality environmental and social advice in the extractives industry in Africa. She has worked on a wide range of African infrastructure & extractives projects, with experience extending over around 20 years. Some of Ruth's high-profile clients have included Tullow Oil, Total, Chevron, Shell, Arcelor Mittal, BHP Billiton, Rio Tinto, Halliburton, the World Bank, and others.
Ruth has identified an opportunity to provide her clients with the customised and targeted service they need to achieve cost-effective solutions to the challenging and complex environmental and social issues faced when initiating and carrying out new developments in Africa.
ERA has a long association with Ruth, starting in 2004 with capacity building for incorporation of sustainability considerations into regional planning in China. More recently we have worked closely together on providing strategic environmental advice for mining developments in West Afrcia and oil field developments in East Africa. ERA is pleased to continue and strengthen our work together, providing Ruth with technical support in GIS & remote sensing, databases, data management, background environmental research, as well as IT, office and accounting services.
Katharina Lorenz becomes an ESRI "ArcGIS Desktop Professional"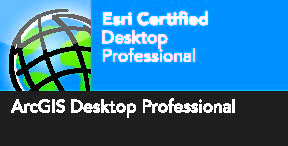 ERA is very pleased to announce that Katharina Lorenz, GIS & Remote Sensing Specialist, successfully passed her exams to become an ESRI "ArcGIS Desktop Professional" in April 2013. According to ESRI, Katharina joins "an elite community of individuals who have demonstrated their skills and expertise employing best practices with Esri software". Dr Colin Harris said that,"It's great to see Katharina achieve this formal recognition from the industry-leading GIS software vendor, which is so well-deserved, and I commend her for the achievement and qualification!" To earn Esri Technical Certification, candidates have to successfully pass an examination that assesses knowledge and skills cultivated through their years of GIS experience. Find out more about Esri here.
Dr Colin Harris visits 1st Red Lodge Cub Scout Group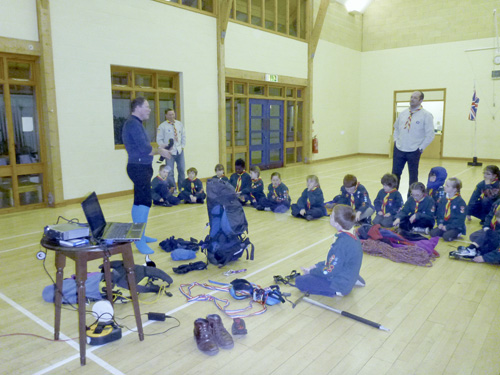 Dr Colin Harris showing 1st Red Lodge Cubs the equipment required on an Antartic expedition
1st Red Lodge Cub Scout Group were very pleased to welcome a 'real explorer from Antarctica' when ERA's Director Dr Colin Harris recently visited. Dr Harris came dressed in all the clothing required to survive an Antarctic expedition. The Cubs enjoyed looking at the specialist equipment such as crampons, ice axe and were intrigued as to the use of 'skins'. Dr Harris did a slide show for the Cubs portraying stunning images some of which will shortly be able to be viewed on ERA's new images website:- 'era-images'. At the end of the evening Colin presented 7 Cubs with their Global Challenge Badges and the visit also completed one Cub's Silver Award, the first to be awarded in two years.